Regular price
$1,050.00 USD
Regular price
Sale price
$1,050.00 USD
Unit price
per
Sale
Sold out
Share
A fun and dynamic piece that feels like a deconstructed version of an old favorite - the Chinese Dragon. The colors in this one are simply out of this world!
Expertly captured and printed on a high quality 1.5" thick gallery wrap canvas, this piece closely resembles the original, but at a much nicer price. 
Paired with either a black, white or natural wood floating frame, this piece lends a splash of color, along with a touch of modern sophistication. 
Elevate your interior with a new piece of art. Shop today!
Full Technical Specs
Utilizing the Giclee Print Technique, our product delivers exceptional image quality with remarkable fade resistance, suitable for museum-quality printing. Images produced on our substrates using HP Vivera photo-versatile inks not only exhibit superior image quality compared to traditional photo processing but also demonstrate outstanding resistance to fading caused by light or heat, offering light-fade resistance that surpasses conventional photo processing, ensuring longevity of up to 100 years or more.

Print Technology & Process
Our canvas giclee prints are crafted using pigment-based inkjet technology with archival inks. This enhances apparent resolution and expands the color gamut, resulting in smoother gradient transitions. Unlike standard color pigment inkjet inks, our product utilizes HP EET, employing two mechanisms to keep pigment particles separated, ensuring smooth ink flow for exceptional image quality and reliability.

All our office inks are designed to resist degradation during room temperature storage over many decades. Some of our office printing solutions provide enhanced longevity, resistance to water-induced degradation, and the convenience of handling and distributing documents immediately from the printer without ink smudging or smearing.

Printing Resolution
Our product boasts a printing resolution of 2400 x 1200 optimized dpi.

Ink
Our product employs pigment-based inkjet technology with archival inks, ensuring precise color accuracy that covers various gamuts, including SWOP, ISO, GRACOL, 3DAP, EUROSCALE, TOYO, and FOGRA.

- Color accuracy Median < 1.19 dE2000, with 95% of colors < 2.77 dE2000.
- Short-term color stability < 1 dE2000 in less than 5 minutes.
- Long-term print-to-print repeatability Average < 0.5 dE2000, with max < 1 dE2000.
- Maximum optical density 4.5 L* min/2.31 D.

Media Used
Our product employs 410g/m2 Poly-Cotton Acid Free Canvas. This heavyweight cotton/poly fine art canvas features a bright white point, exceptionally high dmax, and a wide color gamut. It consists of 65% Cotton and 35% Polyester, has a matte surface, whiteness exceeding 120%, an opacity of 98.50%, a textured surface, and is free of optical brightening agents (OBA). Our unique blend of cotton enhanced with elastic polymers provides high tensile strength and flexibility for gallery wrap stretching without cracking.

Environment Usage
The product is not classified as hazardous according to GHS (Globally Harmonized System of Classification and Labelling of Chemicals) - Fourth revised edition. It has no adverse physicochemical, human health, or environmental effects. Additionally, it is ENERGY STAR® qualified, EPEAT Bronze registered, complies with ENERGY STAR 2.0, WEEE (Waste Electrical and Electronic Equipment), RoHS (Restriction of Hazardous Substances - EU, China, Korea, India), REACH, and holds UL GREENGUARD GOLD Certification, signifying low chemical emissions into indoor air during usage.

Use, Care & Maintenance
- Not suitable for outdoor use.
- Keep away from moisture and humidity.
- Do not use any damp cloth, water, or other liquids for cleaning.
- Recommended care: light dusting. 

View full details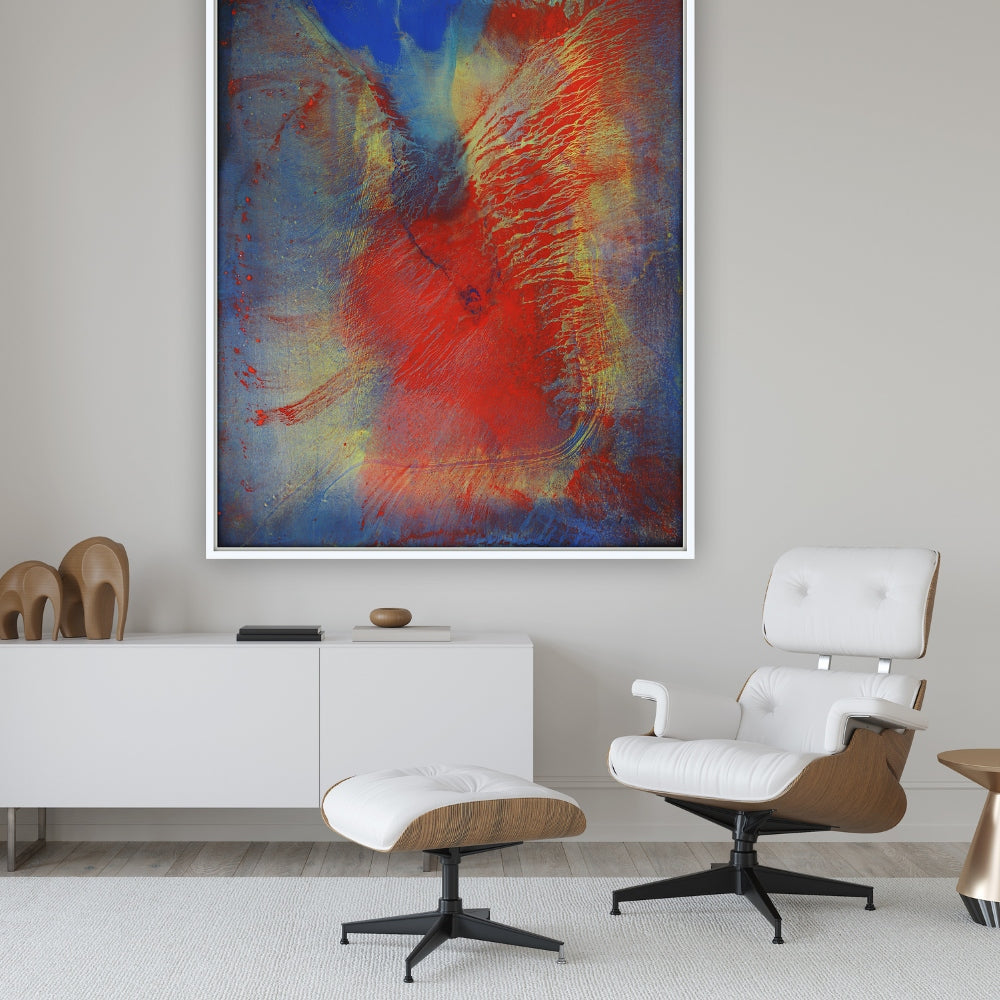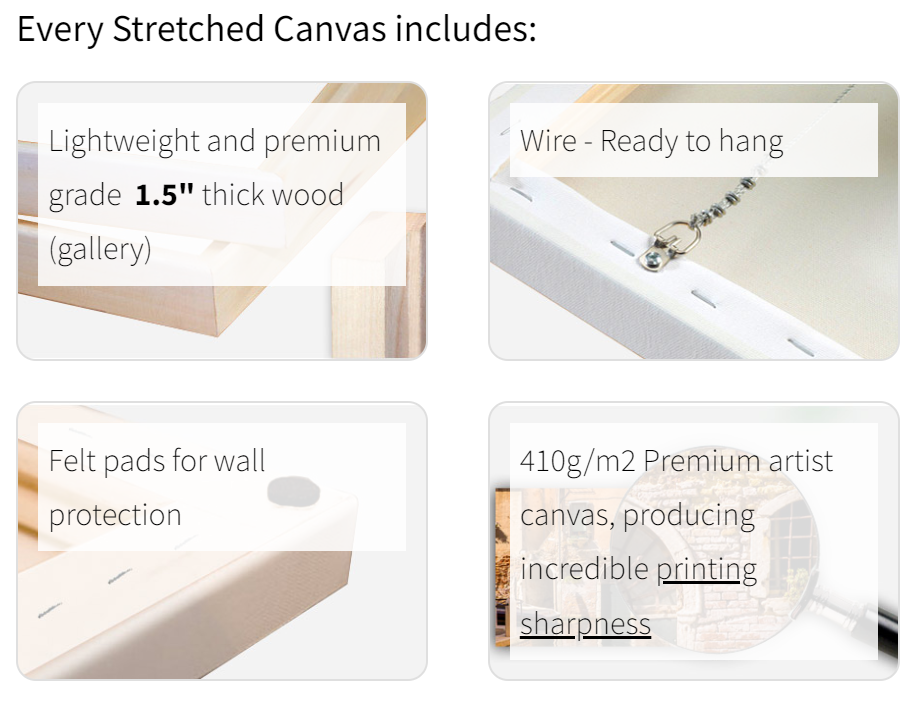 [gallery wrap canvas]

Each of our pieces is printed on high grade archival canvas and stretched on a 1.5" Canadian pine stretcher bar. The canvas and framing are inspected to ensure they meet our stringent quality standards and the canvas is then mounted in a floating frame, in your choice of white, black or natural wood.

[with floating frame]

Your canvas giclee print will arrive "ready-to-hang." The floating frame adds approximately 1" to the width and height of the piece, and is 2.25" deep. A wire hanger allows for easy and secure installation, providing a museum-like experience in the comfort of your own space. Your framed print will arrive within 10 - 14 days.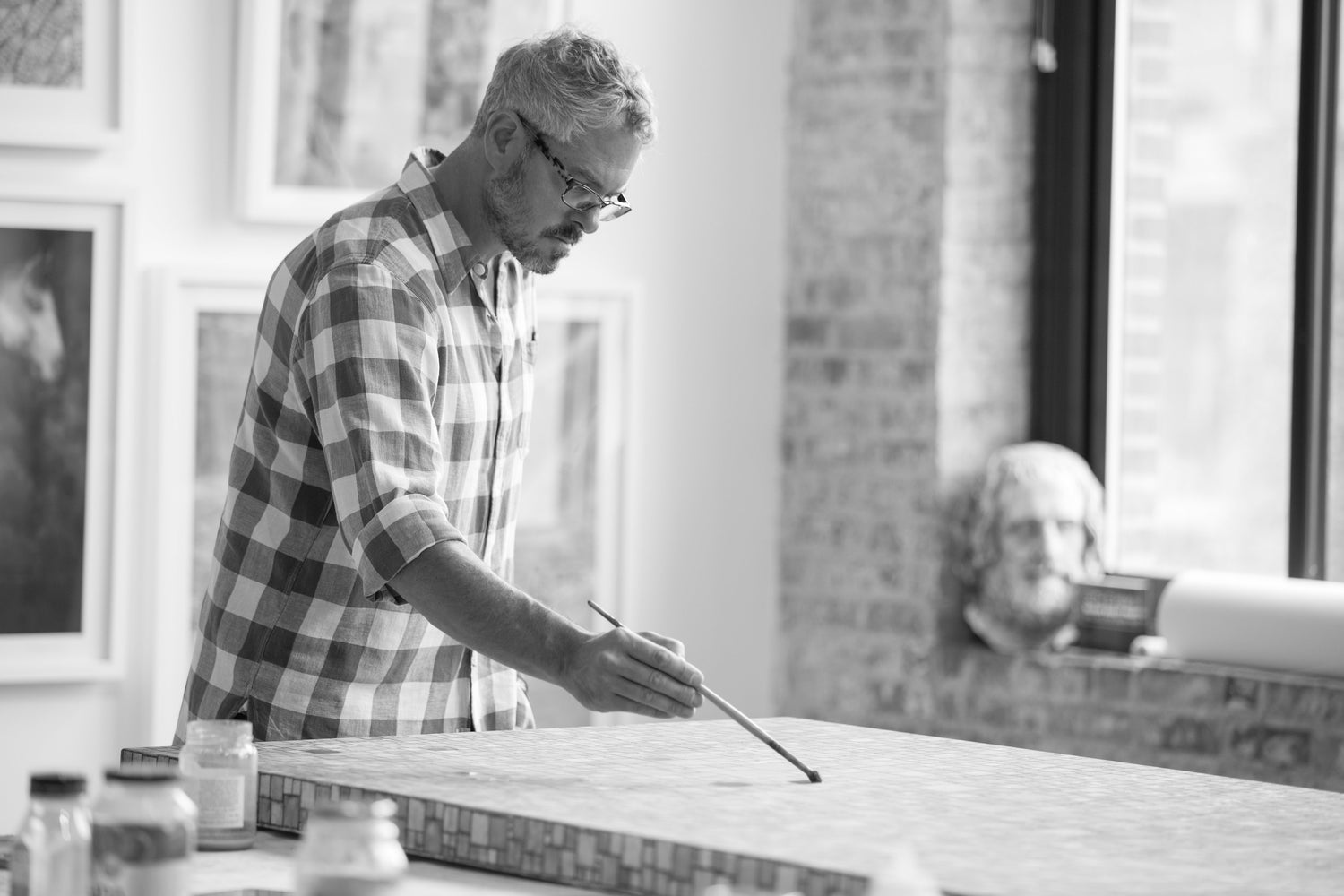 Schedule a studio tour
Located in South Boston, just a stone's throw from the Boston Design Center and the Seaport District, Seth's studio is the perfect vantage point to see where the paint flies and view his incredible pieces.
[schedule now]