Regular price
$72,500.00 USD
Regular price
Sale price
$72,500.00 USD
Unit price
per
Sale
Sold out
Share
[new york harbor nautical chart][2016]
72"x72" | oil on canvas
Maps are timeless treasures that have always ignited my sense of adventure, nostalgia, and romance, their their profound significance representing our journeys and the evolving impact we have on our world.
These captivating images instantly transport us to distant places and bygone eras, reviving our passion for exploration and connecting us to our personal histories and cherished homes. The familiarity they bring, blended with the allure of the unknown, creates a thrilling tapestry of discovery.
As an artist, I am captivated by the craftsmanship and precision behind these intricate documents. Every line, dash, number, and letter comes together to compose a symphony of visual delight that greatly appeals to my aesthetic sensibilities. While accuracy is crucial for a maps' navigational function, I find my inspiration in antique maps with their unique character, charming quirks, and delightful inaccuracies. These qualities lend themselves exceptionally well as subjects for my paintings, allowing me to infuse them with artistic expression and a hint of fun.
This New York Harbor Nautical Chart took over 400 hours to complete. It's stunning and would be an excellent addition to a grand residence or office space. 
View full details
[print-only]

When you acquire a limited edition print, your print will be signed, numbered, and carefully rolled in a heavy-duty tube, ensuring its safety during transportation. You can expect delivery of your print within 7 - 10 days.

[ready-to-hang]

For our "ready-to-hang" option, we offer a white solid wood frame with a 1" profile and a depth of 2.25". High-quality acrylic glazing ensures optimal protection, while a wire hanger allows for easy and secure installation, providing a museum-like experience in the comfort of your own space. Your framed print will arrive within 10 - 14 days.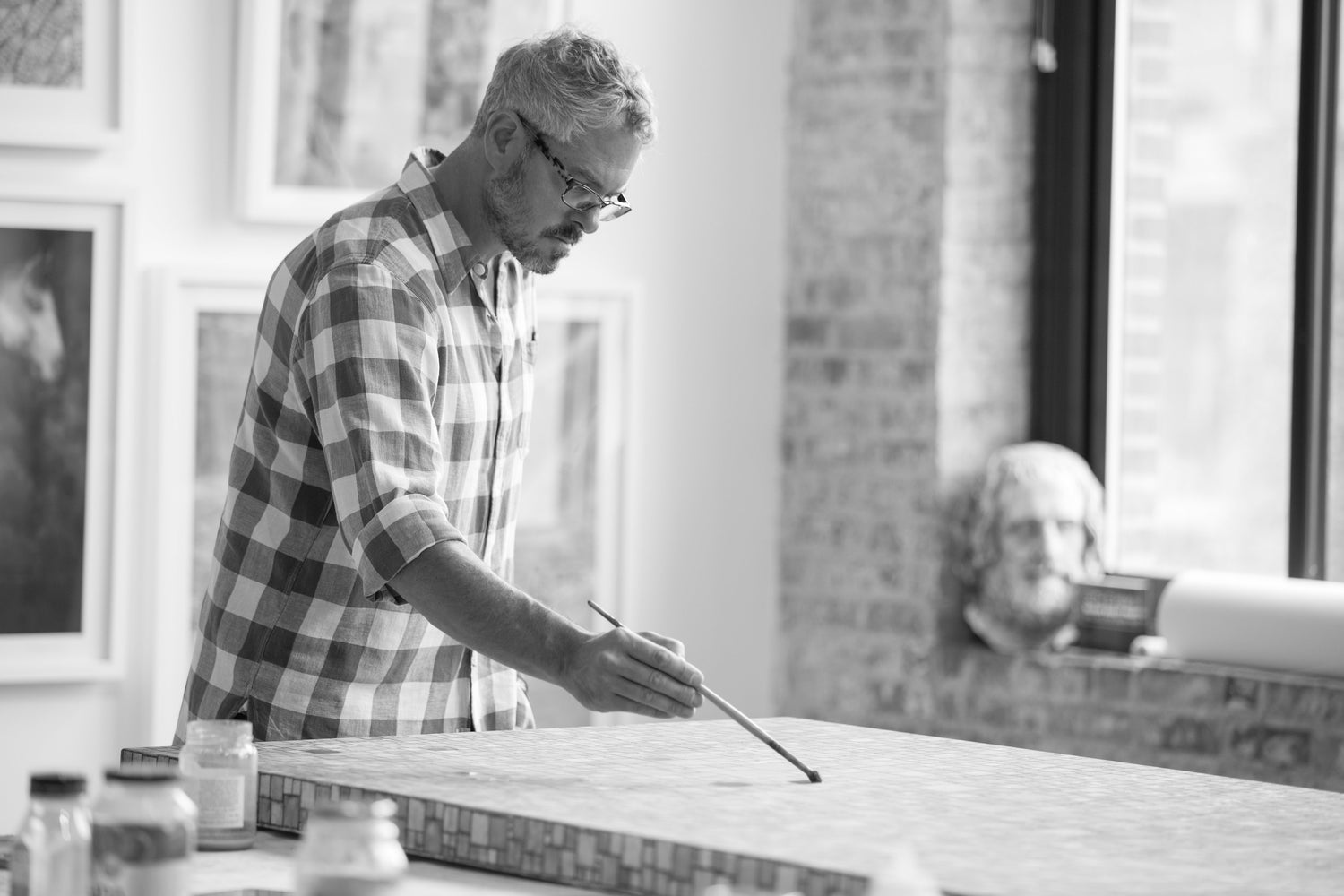 Schedule a studio tour
Located in South Boston, just a stone's throw from the Boston Design Center and the Seaport District, Seth's studio is the perfect vantage point to see where the paint flies and view his incredible pieces.
[schedule now]