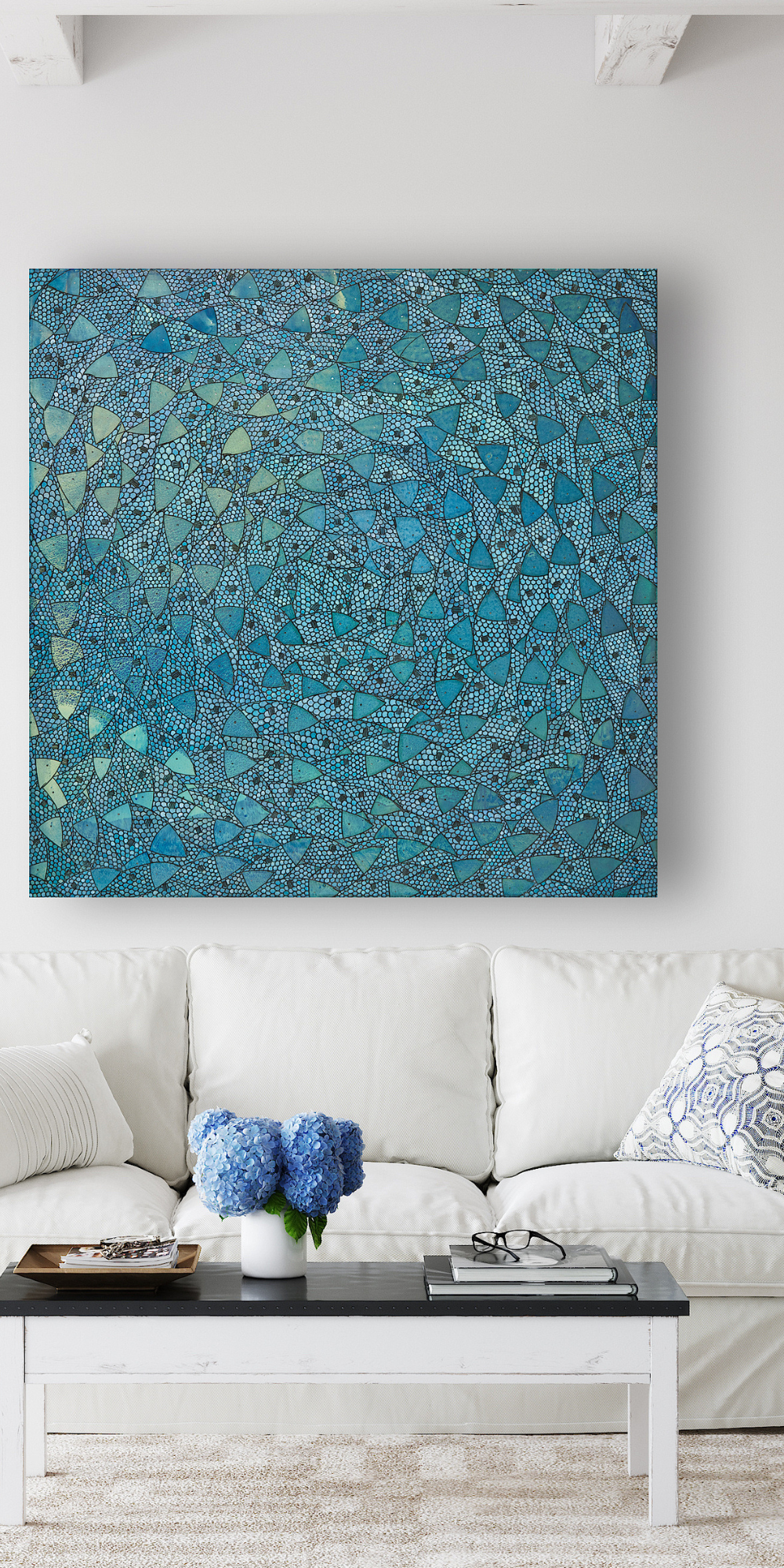 [blue sardines][2023]
[oil on canvas][48"x48"]
A brilliant new addition to my 10+ years iconic sardines series, this piece is a fine example of what my refined ethos has evolved into; walking the line between the sophisticated and the whimsical.
My passion for this series is driven by the never ending opportunity to combine and or draw from a variety of elements from my lexicon. These works incorporate abstract & representational, and combine more involved, painterly techniques with elements of caricature.
These works begin as a total abstract generated by several layers of pigments, creating an organic feel. The little swimmers are then drawn in and once their march/migration completes the composition, each tiny scale is painted with a q-tip. The final phase is drawing the details back in and fine tuning with charcoal and other materials.
The rhythmical, mesmerizing end result is like a jewelry box full of Faberge eggs. Metallic pigments, including lots of gold, generate a shimmering, chameleon-like quality.
These works evolve throughout the day, revealing new details (like the tiny embossed lead eyes that catch and throw the light) as the angle of the sun progresses, offering something new to discover over the passage of time.
This original oil on canvas painting is available for sale. Please inquire for pricing and delivery information.
inquire about this piece